As we celebrate 65 years of business, Kwik wants you to join in the fun! For the rest of the year, test your luck by playing Mr. Kwik's Wash & Win!
Here's how it works:
Visit Kwik and treat yourself to your favorite wash
For every $10 spent, you'll receive a peel-off card with a hidden prize underneath
Peel it off to reveal a prize category
Choose a prize from your category list and enjoy!
It's just another way for us to give back to the community who has given us so many years with them. Join us in celebrating 65 years of sparkling cars, friendly service, and a Kwik clean for everyone.
With Mr. Kwik's Wash & Win, everyone's a winner—and there's so much to win! Get rewarded for the car washes you'd get anyway. With prizes that range from exclusive coupons and discounts to free full details or $200 gift cards, you'll definitely leave with both a clean car and a smile on your face. Stop in today and start winning!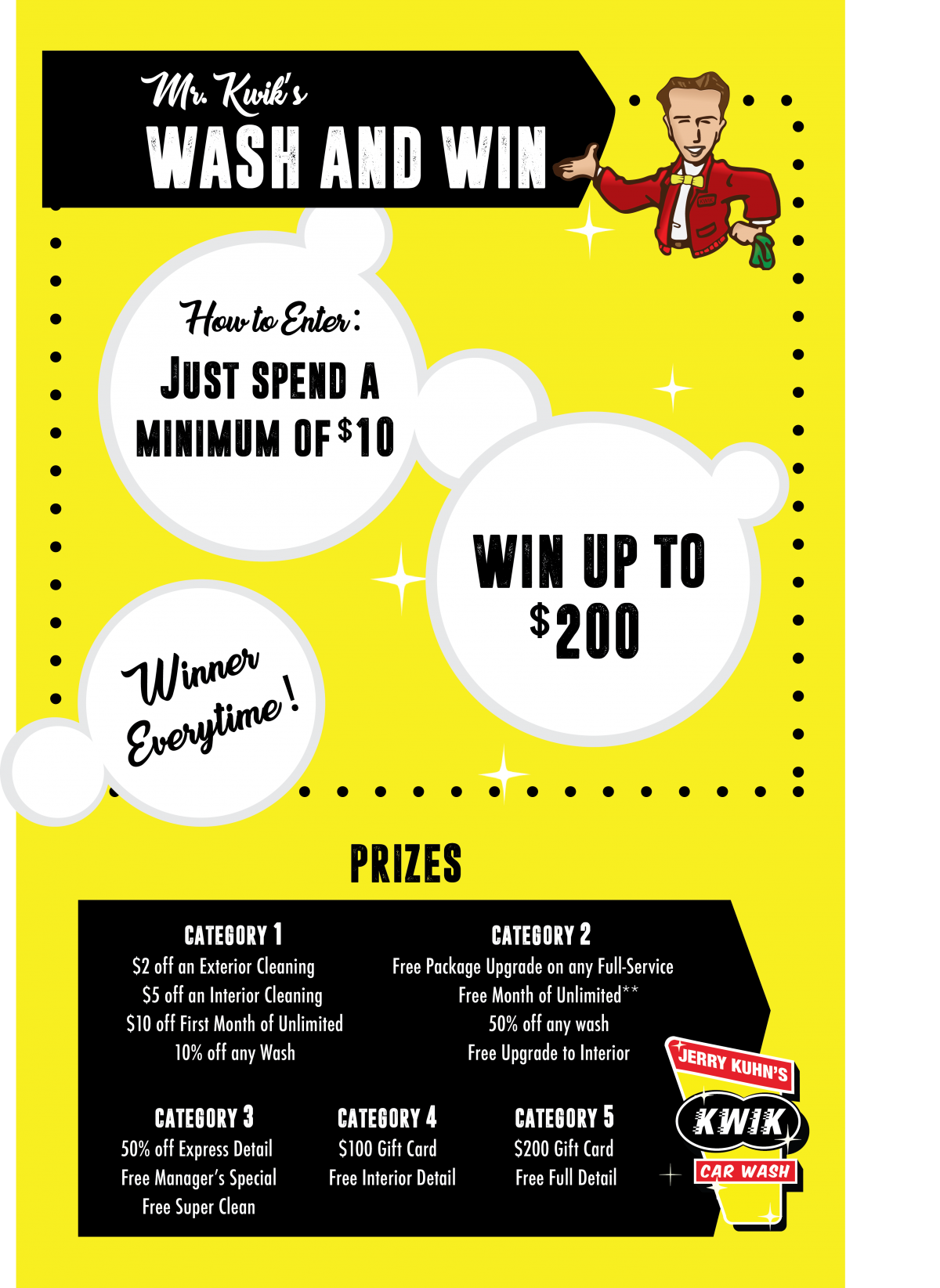 Peel-off prizes cannot be combined with any other offers or discounts. Monthly fees for Unlimited plans are not included in $10 minimum. Peel-off cards have no cash value. Available exclusively at Jerry Kuhn's Kwik Car Wash. Must present peel-off coupon to cashier at time of purchase to receive offers.
©Copyright 2017 Jerry Kuhn's Kwik Car Wash. All rights reserved.
Join our Newsletter and stay in the know for exclusive offers
Enter Your Email Address Below: